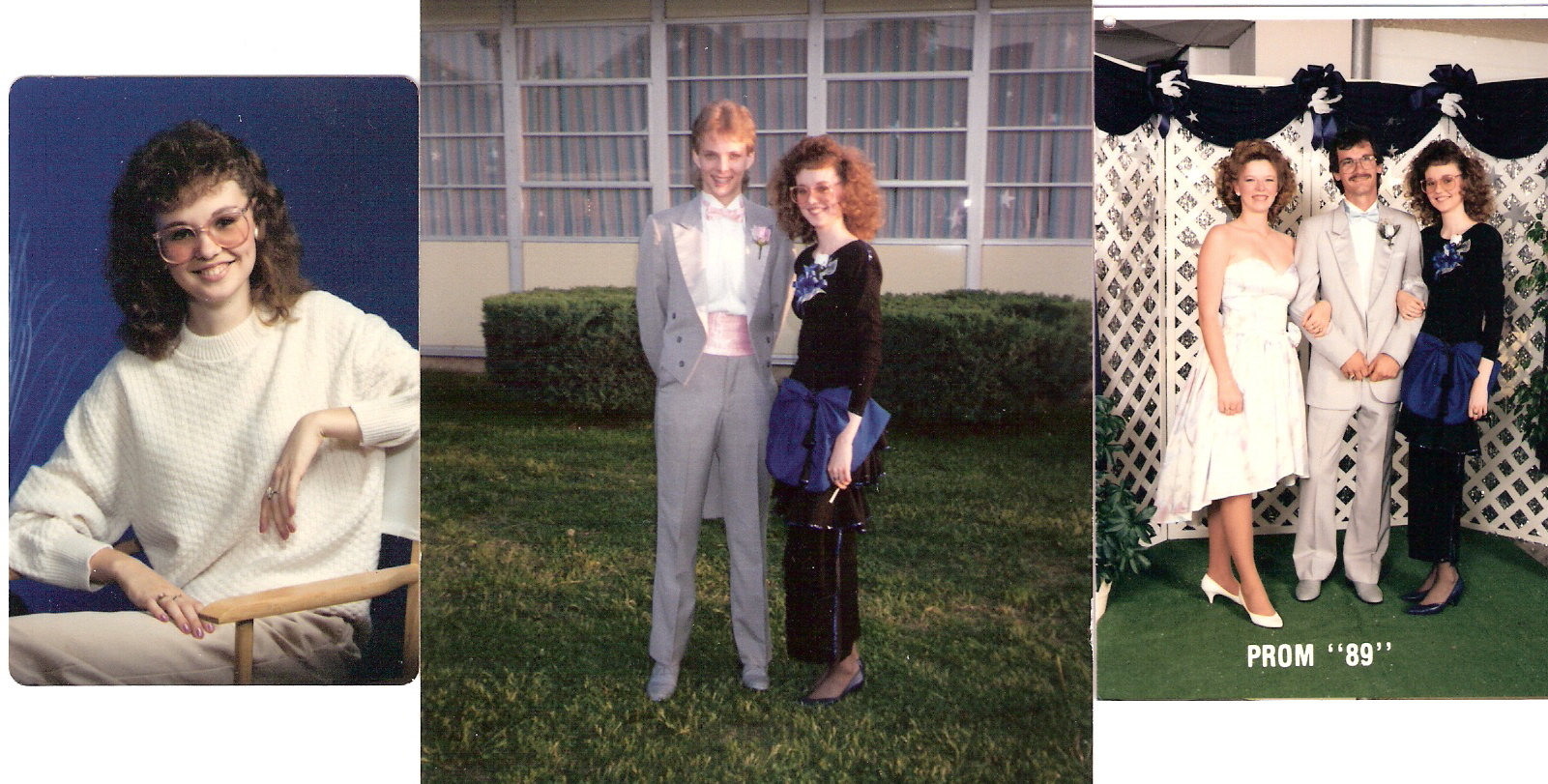 Oh, sweet youth.
The first picture is Teresa's senior picture.
Picture 2 is Teresa and her escort at the senior prom.
Picture 3 is Me, my husband, and Teresa. We were kind of like the Three Stooges back then.
Teresa is 35 years old today.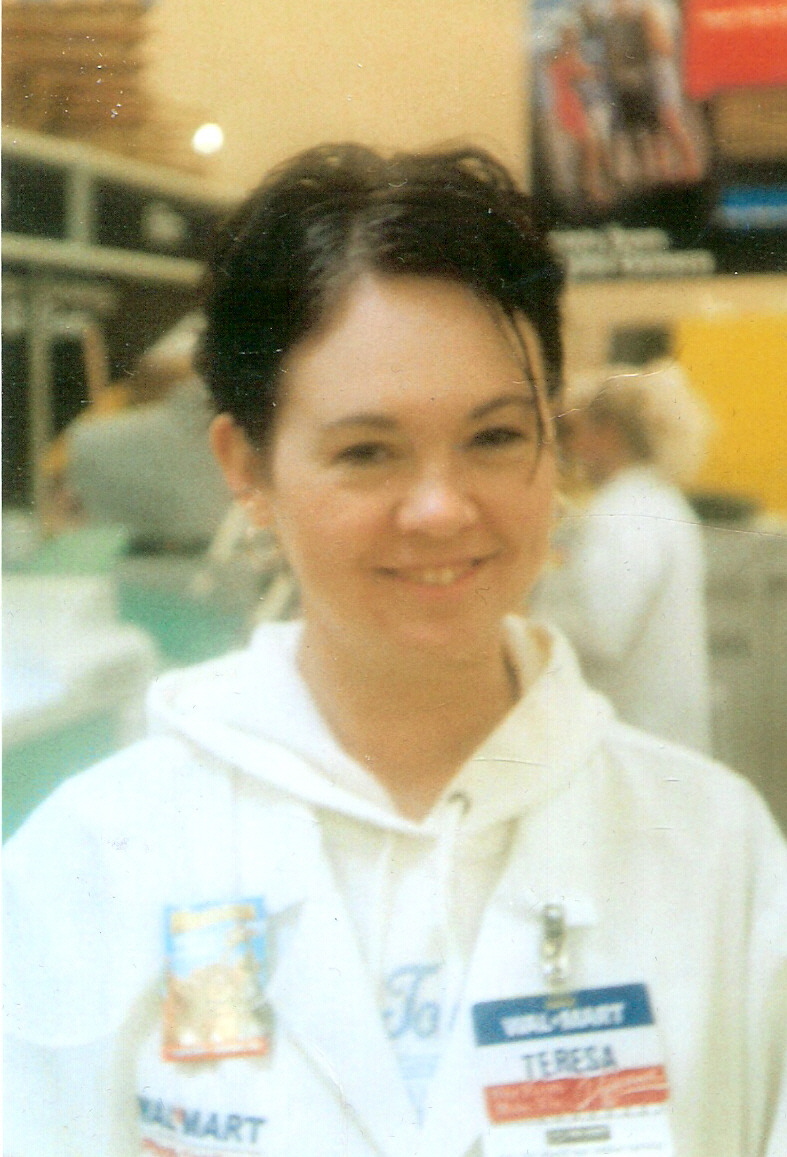 Teresa
Teresa is 5 ft. 7 in. tall and weighs approximately 110 pounds. She is very thin with a full round face. She has dark brown/black hair and brown eyes. She has her ears pierced.